Why a web browser in XR?
Because entering a virtual experience should NOT exclude you from accessing the vast resources the Web has to offer. WebXR, too, will offer opportunities to continue to expand XR (eXtended Reality), in the model of the Web - and that is most ideally experienced through a browser built for XR. It's true that XR is full of interesting things, but huge amount of information is already on the web and will continue to be created on the web. You don't want to leave the immersive environment to access it. Wolvic also lets you find immersive stuff on the web and jump into it.
Wolvic is built for XR, and that matters. How we interact with content in XR is fundamentally different than interacting on a mobile device or desktop computer. Instead of being limited to 2D surfaces, everything can be placed in 3D (including multiple 2D surfaces!). Wolvic rethinks content interaction in ways that make sense for XR.
Target devices and how to get Wolvic
Our first focus is on AOSP-based, stand-alone XR systems and HarmonyOS tethered systems, including: Huawei VR Glass, HTC Vive Focus, Oculus, Pico Interactive, Magic Leap 2, and Lynx. We are also hoping to work with companies such Lenovo to get the browser running in their XR devices.
Look for the Wolvic in the Huawei AppGallery, the Oculus App store, and the Pico Store, or you can download and build it yourself.
Join the pack: Help us make Wolvic a success
If you have one of these devices, you can help make this project successful, reach stable release sooner, help us enrich browser diversity in the XR space, and ensure the web remains important and vibrant in XR, by helping us test it out on your device. Bugs can be filed on the GitHub repository.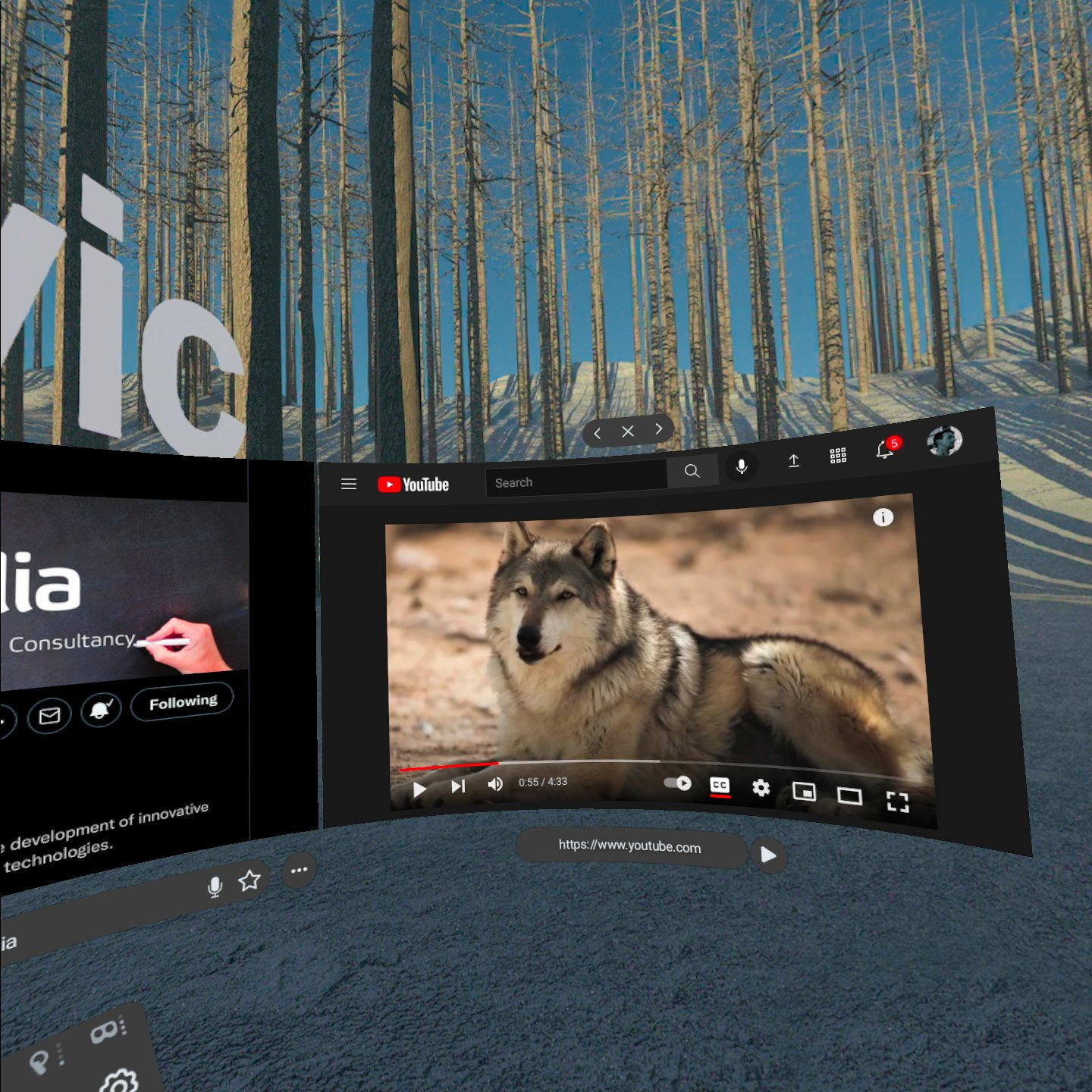 About Wolvic: Origins
Wolvic begins a new branch of the evolutionary tree of the Firefox Reality Browser. Firefox Reality was an interesting and important development that began in Mozilla Research while XR devices were still quite young.
Since then, more mature standalone devices have entered much wider consumer markets and the Firefox Reality Browser project needed new investment, updates and nurturing. In 2022, Igalia took over stewardship of this project and are calling the project "Wolvic".